We worked with Corona to create a unique event lockup that would act as the event's identity. I selected specific photos that represented the beauty of the event as well as the leading athletes to incorporate into the design.
Jeffreys Bay is another event sponsored by Corona, however the entire event identity is unique because of the treatments and photo selections made to honor the rich culture and history here. 
Each wall, fence, corner, tarp, and flag included onsite is valuable space to incorporate event branding through logos, color, or photography. 
The Billabong Pipe Masters is one of the most, if not the most, iconic surf events known to any fan around the world. While Billabong has a heavy hand in creating their event identity here, implementing both identities is critical to have the proper representation.
QUALIFYING SERIES: HAWAIIAN PRO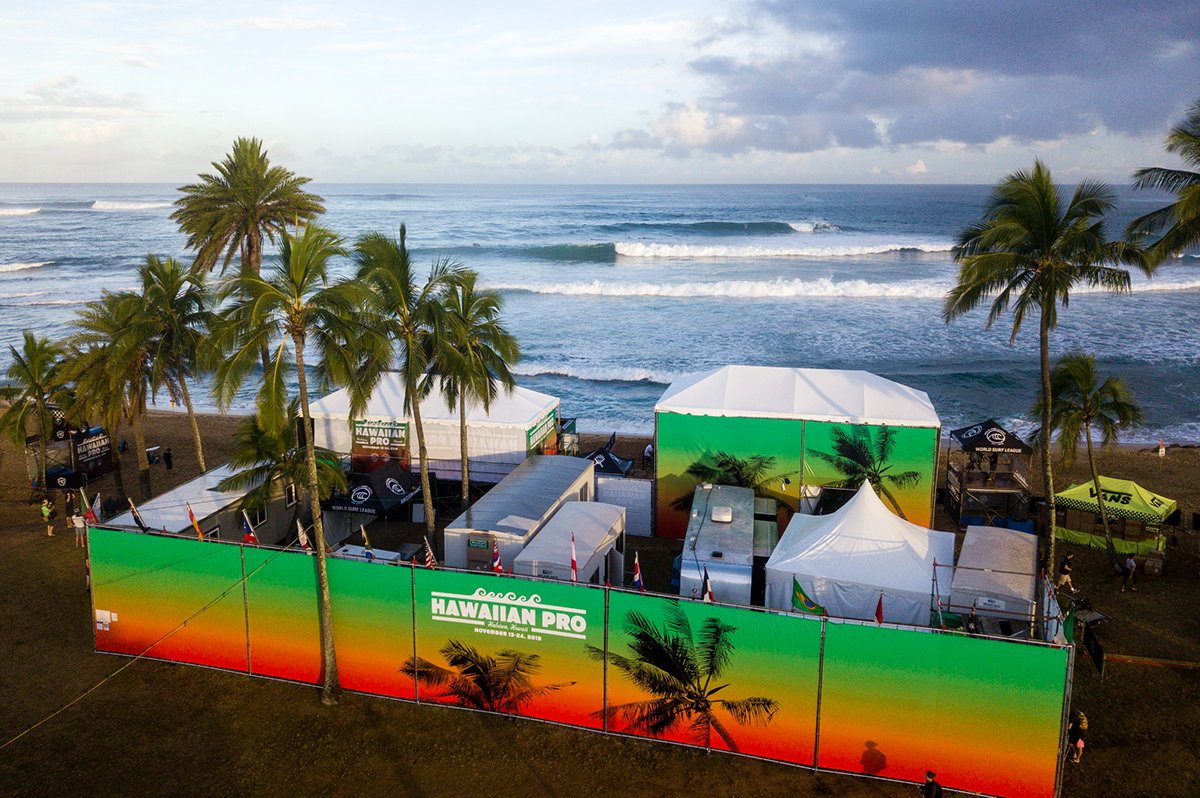 The Hawaiian Pro held in Haleiwa is one of the more recognized events in the Qualifying Series, as it is a part of the Vans Triple Crown of Surfing. Though it is a slightly smaller scale event compared to the Championship Tour, it is a great opportunity to create a strong identity to represent the Triple Crown.